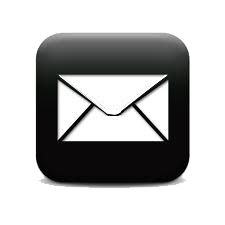 Tel / Fax +972-8-6466101 | Cell +972-50-7305311
Gasketing & Sealing

CUT & MOR has a wide variety of raw materials designed to meet the need for seals as well as relieving shock absorption and preventing damage and touch of sensitive components
Common sealing applications:
• Environmental Sealing - from moisture,humidity, sealing devices before immersion.
• Buffering between regions to prevent leakage castings chemicals and different gases.
• Sealing for acoustic environmental.
• Sealing for EMI/RFI environmental.
• Sealing to light leakage.
• O-RING and three-dimensional profiles shelf product/customize.

Environmental sealing
CUT & MOR has a variety of basic raw materials polymer which will give your part protection from humidity of environmental instruments at around. Among other raw materials most commonly used are impregnated on the basis of polyurethane of firm ROGERS kind ® PORON, sponges based on neoprene (NEOPRENE) of SOCATEX, sponges based on BISCO ® silicone series HT-800/820/840/870 environments requiring resilience temperatures and high pressures.
Finding a solution to sealing will bring in account number of parameters to get the best solution as well as the best price.

Buffering between areas
We are unable to produce for you gaskets varied forms used gaskets between the assemblies. First we characterize the materials in contact with the seal imports for its durability, then selected a fitness gasket resistant to mechanical stresses which he will, finally we plan the correct geometric shape.
Among the common ingredients that CUT & MOR stocks regularly sponges based on a variety resistant neoprene chemicals, sponges based on EPDM or Ntril and more.

Acoustic sealing
A wide range of acoustic solutions for various application techniques will help you in the characterization of raw materials swallowing noise from the machine nearby noise prevention device. Among the raw materials are offered at CUT & MOR acoustic sponges world's leading manufacturers in this field. More noise swallowing techniques are characterized by the creation of a critical mass meeting with sound waves and preventing their leaking out of the machine.
Sealing against leakage of light
Another use made possible with special sponges is a combination of environmental sealing light to devices with multi internal light sources and like military or medicals screens. The gasket allows two simultaneous mode and allows to control the intensity of light scattering and adjustment inside the machine and beyond.

Profiles
CUT & MOR can supply a variety of structured profiles for various purposes. These profiles are offered in many different geometries by appropriate characterization. Profiles can supply as LFT or any desired length including cutting holes and another shapes on the profile itself. We are unable to offer customize profiles in accordance with the design of the device.
The profiles raw materials are made from polyurethane, neoprene, silicone or rubber sponges and more.

shocks Absorberring
Another use of sponge and rubber sheets designed to halt absorber and protection of components against damage from falling and breaking. CUT & MOR offered a wide range of materials of any complexity and thickness of finding the right balance between protection required item and firm pressure it pressed on the component.

For more Technical information about Elastomers click here
Additional support for finding a solution to sealing / gasketing contact us and we will be happy to help.



.